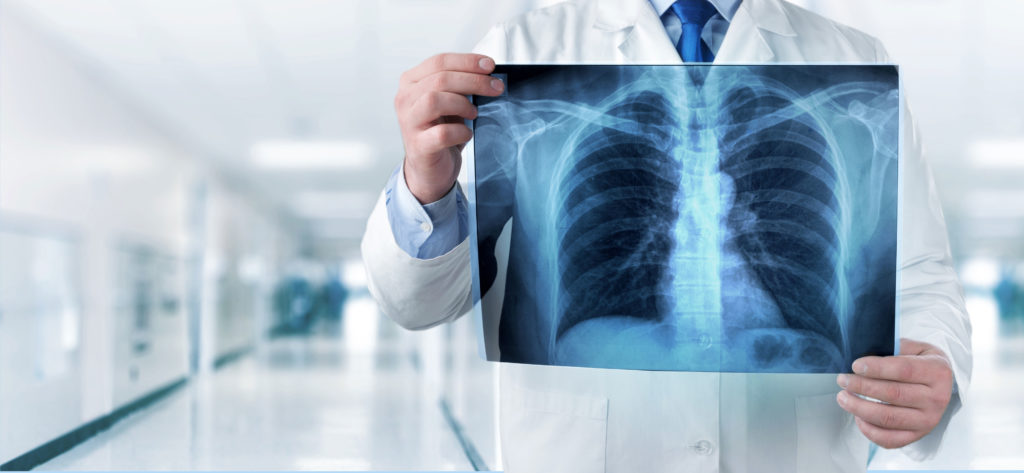 At Northern Louisiana Medical Center, diagnostic imaging is used to create a graphic depiction of the structures and functions of the body's organs and other internal systems. These images are used to examine and diagnose certain medical conditions.
Our services: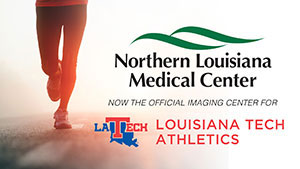 CT Scanner
DEXA
Digital Mammography
Magnetic Resonance Angiography (MRA)
Magnetic Resonance Imaging (MRI)
Nuclear Medicine
Ultrasound
X-ray
Northern Louisiana Medical Center is among the first in the U.S. to offer new wide-angle 3D mammogram for earlier cancer detection
Breakthrough MAMMOMAT Revelation system also features personalized compression for a more comfortable exam
Northern Louisiana Medical Center is advancing the fight against breast cancer with innovative technology designed to overcome barriers to detection and compliance. "We chose MAMMOMAT Revelation because the wide-angle technology makes it easier to find even the smallest cancers earlier with greater accuracy," said Sheri Burns, Director of Radiology. "We also see the system's personalized compression helping women overcome any fear they might have because the MAMMOMAT Revelation exam has been proven to be more comfortable."
The advantage of wide-angle, next-generation 3D mammography
MAMMOMAT Revelation, from Siemens Healthineers, is the next generation of 3D mammography (breast tomosynthesis). Its unique wide 50-degree angle, the industry's highest depth resolution, captures more detail for extremely high-quality 3D images that increase diagnostic confidence and enable earlier detection of even subtle lesions.
MAMMOMAT Revelation is also the first mammography platform to provide automated breast density measurements at the point of examination. High breast density can increase the risk of developing cancer. Currently, breast density is estimated visually during the image reading process, usually after the patient leaves. With MAMMOMAT Revelation, getting this information during the exam enables immediate and personalized risk assessment, and allows Northern Louisiana Medical Center to provide supplemental imaging while the patient is in her exam.
The comfort of personalized compression
Compression is key to getting an accurate mammogram. However, the associated discomfort and pain are key reasons why women avoid mammography exams. "It was important to us to remove any barrier that could stop a woman from getting the screening she needs," said Burns. With MAMMOMAT Revelation's Personalized Soft Compression, each woman gets exactly the right amount of compression for her breast type. The force is automatically adjusted for the greatest individual comfort without losing any accuracy.
"We are thrilled to bring this breakthrough technology to the Ruston/Lincoln Parish Area. When breast cancer is found early, the chances of survival are greatly improved. And MAMMOMAT Revelation is the best system to provide the quality images and patient experience to make early detection possible," said Burns.
To schedule a mammogram at Northern Louisiana Medical Center, call 318-254-2791.
Frequently Asked Questions:
What should I know about radiation safety?
Before your imaging procedure, be sure to ask your physician the following questions:
Why is the test needed?
How will having the test improve my care?
Are there alternatives that do not use radiation and deliver similar results?
Is the facility accredited by the American College of Radiology (ACR)?
Are pediatric and adult tests delivered using the appropriate radiation doses?
Why should I have my imaging exam done at an accredited facility?
When you see the gold seals of accreditation prominently displayed in our imaging facility, you can be sure that you are in a facility that meets standards for imaging quality and safety. Look for the ACR Gold Seals of Accreditation.
To achieve the ACR Gold Standard of Accreditation, our facility's personnel qualifications, equipment requirements, quality assurance, and quality control procedures have gone through a rigorous review process and have met specific qualifications. It's important for patients to know that every aspect of the ACR accreditation process is overseen by board-certified radiologists and medical physicists in advanced diagnostic imaging.
What does ACR accreditation mean?
Our facility has voluntarily gone through a vigorous review process to ensure that we meet nationally-accepted standards of care.
Our personnel are well qualified, through education and certification, to perform medical imaging and interpret your images.
Our equipment is appropriate for the test or treatment you will receive, and our facility meets or exceeds quality assurance and safety guidelines.
What does the gold seal mean?
When you see the ACR gold seal, you can rest assured that your prescribed imaging test will be done at a facility that has met the highest level of imaging quality and radiation safety. The facility and its personnel have gone through a comprehensive review to earn accreditation status by the American College of Radiology (ACR), the largest and oldest imaging accrediting body in the U.S. and a professional organization of 34,000 physicians.