TECHCARE
Learn more about
our newest clinic
at Louisiana Tech!
THE CIRCLE
Step into our circle – it's now free!
At Northern Louisiana Medical Center
we want you to enjoy the prime of your
life – and it's now easier than ever
with our free, local program.
Find A Provider
Search our online directory to find
a provider or contact us below.
Caring For Your Heart
Comprehensive heart care services
from compassionate providers.
Emergency Care
When You Need It
Be prepared and know where to go
when you need medical care fast.
Diagnostic Imaging
We offer a full range of imaging services to provide
patients with diagnostic and therapeutic services.
Having a baby is one of the most exciting and rewarding times in a woman's life, and Northern Louisiana Medical Center is dedicated to providing expectant mothers and newborns with the finest care during this special time. Our maternity services are provided by...
BayouLife Magazine sent over 1,500 letters to local medical professionals' offices asking them who they would recommend in particular categories. Northern Louisiana Medical Center is proud to announce that Dr. Nancy Smith has been awarded Top Pathologist in Bayou Life's 3rd Annual Top Doctors Issue. Click the link below to see the full article.BayouLife Magazine […]
Breakthrough MAMMOMAT Revelation system also features personalized compression for a more comfortable exam Northern Louisiana Medical Center is advancing the fight against breast cancer with innovative technology designed to overcome barriers to detection and compliance. "We chose MAMMOMAT Revelation because the wide-angle technology makes it easier to find even the smallest cancers earlier with greater accuracy," […]
Pop the bubbly and toss the confetti. Wiggin' Out is turning 10. "People ask me all the time how Wiggin' Out got started and I laugh and say, 'It's all Jesus!'" Vicki Caskey said. "Anyone can have an idea, but it takes a team of people to make something happen. I was blessed with an […]
Allegiance Health Management (AHM) is proud to announce that Kathy Hall has been named as the new CEO for Northern Louisiana Medical Center (NLMC). Kathy has over 15 years of experience in healthcare and is a great asset within the Allegiance Health Management system. She most recently served as the CEO for Winn Parish Medical […]
North Louisiana Medical Center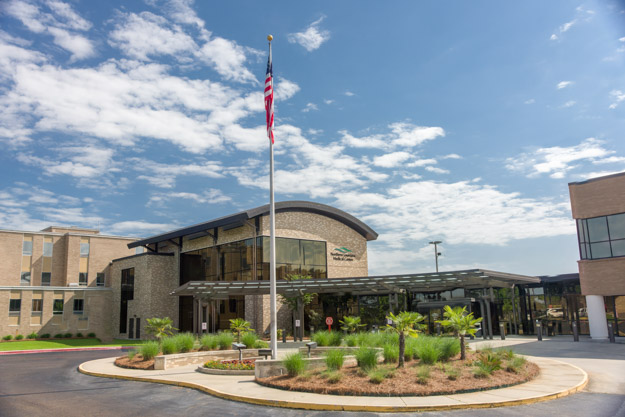 Northern Louisiana Medical Center is a 130 bed acute care hospital providing an array of medical services including: a women's center, cardiology, cardiac rehab, intensive care, orthopedics, pulmonology, and Senior Circle program.
In May of 2018 NLMC was awarded Chest Pain Accreditation by the Society of Cardiovascular Patient Care.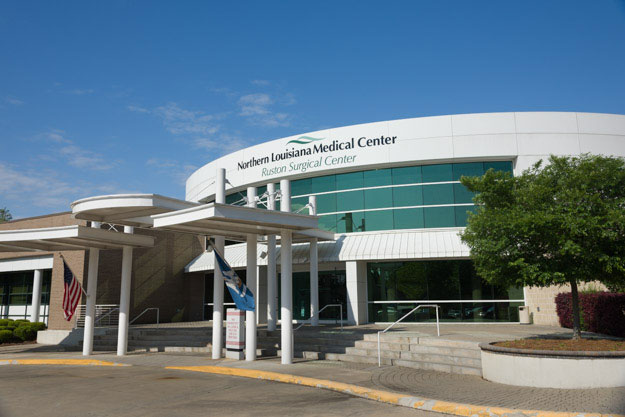 Affiliated facility includes Northern Louisiana Medical Center – Ruston Surgical Center. Ruston Surgical offers outpatient surgery, pain management and sleep studies. NLMC has served the community of Ruston and the surrounding area since 2007.
As a university community, Ruston offers residents and visitors alike a quality of life that reflects the best of the American experience. Located at the crossroads of the South and Southwest, Ruston has all of the charm and warmth of a small Louisiana town while providing a wide variety of educational, cultural and economic opportunities.