Pop the bubbly and toss the confetti. Wiggin' Out is turning 10.
"People ask me all the time how Wiggin' Out got started and I laugh and say, 'It's all Jesus!'" Vicki Caskey said. "Anyone can have an idea, but it takes a team of people to make something happen. I was blessed with an amazing team who poured their heart into Wiggin' Out."
Rewind to Thanksgiving 2010. Caskey was shopping, reflecting on the life of a dear friend taken too soon by breast cancer. While sitting in a parking lot, a thought came to her mind.
"Suddenly, I thought how great would it be to host an event where everyone wore wigs and raised money to purchase wigs for women who couldn't afford one," Caskey said. "My friend couldn't afford a wig during her treatment and in fact, couldn't afford much at all because she couldn't work."
Her initial thought boiling into a passion, Caskey began talking about Wiggin' Out to anyone who would listen. And while everyone loved the idea, nobody seemed interested in making it happen. However, after a meeting with Elizabeth Turnley (marketing director at Norther n Louisiana Medical Center), the idea began to gain traction.
"Elizabeth liked the idea and took it to a meeting with Louisiana Tech Athletics," Caskey said. "Tech got on board and in 2011 joined The Minute Magazine and Northern Louisiana Medical Center to host the first Wiggin' Out event. I was overwhelmed."
Yet things were just getting started. Matt Nelson was flipping through a magazine, saw an ad for an upcoming Wiggin' Out Gala themed "kicking cancer," and was immediately drawn in. For the former Tech Bulldog placekicker, it was time to bring things home.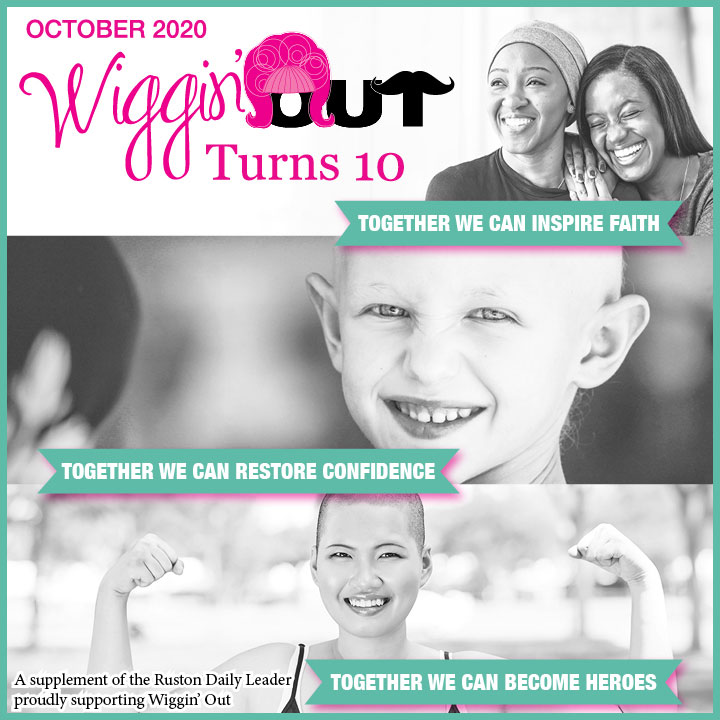 Click the link below to see the full article.
Ruston Daily Leader – Wiggin' Out 2020*
---
*Notice: Link to External Web Site
The link above will take you to a web site that is located on another server (etypeservices.com). The linked site contains information that has been created, published, maintained, or otherwise posted by institutions or organizations independent of this organization. We do not endorse, approve, certify, or control any linked websites, their sponsors, or any of their policies, activities, products, or services. We do not assume responsibility for the accuracy, completeness, or timeliness of the information contained therein. Visitors to any linked websites should not use or rely on the information contained therein until they have consulted with an independent financial professional.